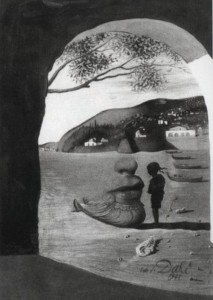 Have you ever had an out-of-body experience? Have you ever thought that there is more to life than what we see with our eyes? Have you ever wished to connect with like-minded individuals (in this waking state of consciousness and in other states of consciousness–without the use of drugs) to discuss your experiences and questions or to be able explore them further?
If so, please consider attending the next meeting of our group TMI of Northern Colorado on Feb. 10, 2015 from 6:30-8:30 pm. We're a local chapter affiliated with the famous Monroe Institute, a non-profit organization based in Faber, VA, which is dedicated to exploring and expanding human consciousness.
TMI does not espouse any religion or philosophy, we only ask that you consider that you are more than your physical body.
I have twice attended six-day workshops at TMI in VA. Recap of my experiences can be found here.
Each person's experiences will be different than those of the next person. The goal of TMI is to help you discover your own personal truths and the answers to whatever questions are most important to you. Our monthly meetings consist of the use of Hemi-Sync audio technology, group discussion, guest speakers, films and other exercises geared toward helping you reach your personal goals.
We are growing and expanding with each meeting and would love for you to join us, share your experiences or just get reinforcement in knowing that there are many, many others who share your interests and experiences.
For more information on our group, directions, etc., please visit our meetup.com page at: TMI of NoCo, or email me at info@bajarockpat.net.
Looking forward to meeting you!
**Painting by Salvador Dali