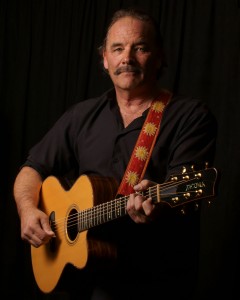 Scott Allen's life has been anything but cake. Yet, through all his trials and tribulations, this Northern Colorado musician has taken his pain—along with his passion and joy—and made them into works of art. It's one of the reasons that makes Scott such a popular entertainer. With an extraordinary depth of soul in his voice, Scott's songs—which he dubs a mix of Folk, Country Rock, Indie, and Americana—are sometimes guttural, sometimes tender, and sometimes lighthearted. I would personally define him as a combination of Johnny Cash and James Taylor: "black leather bad-boy meets gentle poet" or "rushing waters run deep," because Scott is anything but "still."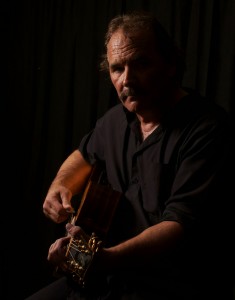 During our interview, Scott was open, honest, and confident, but he explained that that hasn't always been the case.
"I was always a very sensitive and caring person, but after some life-changing events, I found myself growing more numb, disconnected, angry, and lonely," he confessed. "So I learned quickly how to put on a disguise of being together, secure, and confident. But when I'm present in the music, in the flow of it, there's no past anymore. It's almost like realizing that the timid little boy never knew how powerful he really is."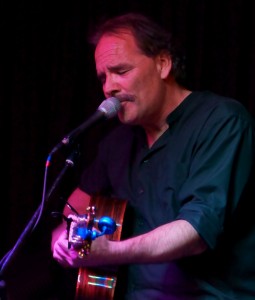 After working for a large company for years, Scott knew he didn't want to spend the rest of his life working for someone else, so he decided to pursue his dream of being a singer/songwriter; and it was through music that he healed himself and grew as a person.
"Music broke me apart," Scott explained. "It made me feel raw and exposed to the world because I didn't have the answers. I've had a love/hate relationship with music because the generation I grew up in, didn't want guys that had feelings, so it was difficult to deal with all the emotions on the table. And though I have made peace with much of my past, the journey of self-discovery is life-long. Music continues to teach me new things I never knew about myself."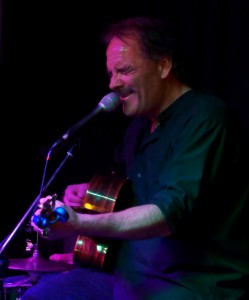 Performing also offers a lot of other rewards.
"Sometimes I feel like I'm a conduit to something greater than myself," Scott added. "Sometimes it's everything: the smiles and laughter, the connecting to others, the unpredictable when-life-happens moments, the crazy insane moments, the unique and interesting people I meet, the appreciation I receive from others.  When someone tells me, 'You told my story!' and I see hope in their eyes, that makes it all worth it to me."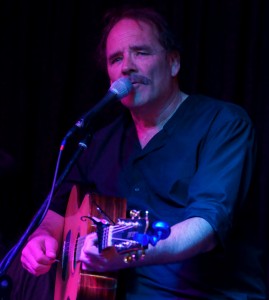 And what about song-writing?
"My favorite part about that is the creative flow and the uncertainty of where a song is going to lead. There were times when I felt like writing some cry-in-your-beer broken-heart song that turned into something like: 'I'd like to think I was a man who was spiritual, a man of high calling, I'd like to think I was a man so brave who could save the world from falling. I'd like to think so but she's stuck inside my head. I wanna take her clothes off and lie her naked on my bed.' And I don't even like beer!"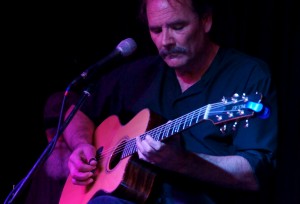 What are his goals for his music?
"I try to write songs that are honest," grinned Scott, his deep blue eyes sparkling. "The [new] music I'm writing is going to break normal tendencies I've had, but they're all reflections of me. I care about bringing a light of hope into this world because I've been in a dark place for a long time and music brings me a lot of joy. I also want people to know that the friends I've made in my life, I hope they know through my music and the way I treat them, that they matter to me. And I want to be more present in the beautiful things of this world, to truly know in my soul that none of us are alone."
Besides music, Scott's spiritual beliefs have helped see him through some tough times "by tapping into my version of the creator and not asking—but expecting—that the Universe is my friend and that it will take care of me and that there's a reason for my life."
Great advice for all of us.
Scott also plans to write a book about his experiences—the good, the bad, and the ugly. In the meantime, there are many opportunities to hear what he has to say. Besides his regular performances at various venues across Colorado, in the near future, he plans to release a ten song CD titled "Sweet Life."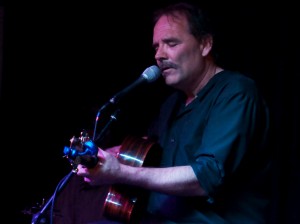 Most importantly, Scott wants to tell people to "find your dance!" Do what you love. And he certainly serves as a shining example of that. For more information, or to book Scott for your event, please see www.scottallenmusic.com or his Youtube channel at Scott Allen Music 100. And stay tuned for the release of his new CD.
Photos courtesy of Mike Barry and Fort Collins Photo Works. Used by permission.      Please visit www.fortcollinsphotoworks.com.