What is "automatic writing"? Can this technique be of any benefit to you?
Please welcome my friend and fellow author Dean K Miller. I will allow him to explain. (Following his post, Dean has a free, but limited-time offer you'll want to be sure to take advantage of.)
Whose Voice Do We Hear?
by Dean K Miller
The ways authors find inspiration are as different as the individual authors themselves. Add to this mix the countless places writers find their words and stories and you can see why writing is such an individual (but not necessarily lonely) pursuit. But what if you heard a story being told to you, even if it didn't seem to be in your own voice? Would you trust those words?
A couple years ago I was working with a technique called "automatic writing." There are several definitions of automatic writing, but in general the practice allows one to channel your Higher Self or Spirit Guides through claircognizance and then transcribe that onto paper. (Here is one resource for automatic writing from Anna Sayce: http://annasayce.com/how-to-do-automatic-writing) After completing several sessions (always asking for protection before starting each one,) I found myself compelled to bring those words out to the real world. But how? The automatic writing was fragmented, seldom containing complete sentences or even entire thoughts. As one writes with this technique (without judgment or correction) the results appear as babbling, random words.
These unconscious ideas continually nagged my conscious brain to bring them to life. As I began to assemble my first book of essays, creative nonfiction, and poetry, I kept those writings in mind. Somewhere in the process I found the inspiration to work my automatic writing samples into a fictional tale. This allowed me to present the material in a manner that kept the most personal aspects and words private, but still permitted the collective positive vibes to be published. The Odyssey of a Monk was born.
The short story is about a young orphaned monk who leaves the Buddhist temple he was raised in, to venture out on his own. It was an exciting challenge to weave my automatic writing pieces into a fictional tale and its characters. First I needed to make coherent thoughts out of the bits and pieces I had written down. Weeding through each session's pages, I found common themes and intertwined them. Next I created various elders (monks, a shaman and others) to present these words of wisdom to the young monk as he travels the countryside. As the young monk encounters the wise elders, each one offers advice and answers the monk's questions via the passages from my writing sessions. The storyline flowed naturally from this process as each encountered gives the young monk the advice he needs at different points in his life.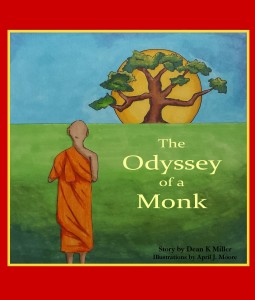 <><><><><><><><><><>
Thanks Patricia for hosting me today and I hope your readers enjoy the free download of The Odyssey of a Monk, which is available for Kindle readers from Oct. 10 – 12. Here is the link for the Ebook: http://www.amazon.com/Odyssey-Monk-Dean-K-Miller-ebook/dp/B00O2A097I/ref=sr_1_1?s=books&ie=UTF8&qid=1412613430&sr=1-1&keywords=the+odyssey+of+a+monk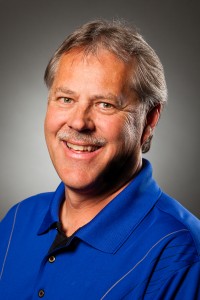 Dean K Miller is an author and free lance writer who resides in Loveland, CO. His first book, And Then I Smiled: Reflections on a Life Not Yet Complete was released in February 2014 via Hot Chocolate Press. The short story The Odyssey of a Monk opened to Kindle readers on September 29, 2014. His first poetry collection, titled Echoes: Reflections Through Poetry and Verse is scheduled for release November 1, 2014, also via Hot Chocolate Press.
Dean works for the Federal Aviation Administration, logging more than 26 years as an air traffic controller. He listens to the voices, both at work and in the world around him, because one might tell him something worth writing down. Learn more at
www.deankmiller.com