PRESS KIT
 SGARLAT PUBLICITY
Post Office Box 4204 ♦ Charlottesville, Virginia 22905-4204 ♦ (434) 245-2272
sgarlatpublicity@comcast.net ♦ Sara Sgarlat, Publicist ♦ Cell: (434) 962-0933
Dance of the Electric Hummingbird: An Ordinary Woman's Accidental Journey To Enlightenment, The Supernatural, and Rock star Sammy Hagar
Where will you be when God finds you: a church, a temple, maybe a mosque? How about a rock concert in Mexico? As unlikely as it may seem, this is where Dance of the Electric Hummingbird author Patricia Walker was when divinity presented itself.  Even more unlikely, is the person guiding her through these experiences, former Van Halen front man Sammy Hagar. Patricia was then told by a psychic that she and Sammy Hagar and shared a past life, thus deepening the already interesting connection they had made.
Few people envision spiritual enlightenment against the backdrop of celebrities, sex and rock 'n' roll, but as Patricia Walker found out some of the greatest things find you when and where you least expect them.  She walked into a bar in Mexico looking for a good time, a new experience and a few drinks with her husband.  What she ended up finding was her true self and the spirituality that years of searching mainstream religion had not fulfilled.
Pat Walker takes to heart the same type of messages I try to relate through my music and my life – go out and seek your dreams, don't ever give up, celebrate your life and every part of who you are.  I know Pat's journey of mystical transformation will inspire you.  Enjoy the Journey.
   ~Sammy Hagar

November 2011 ▲ Body/Mind/Spirit Memoir ▲ ISBN 978-0-9844955-7-3 ▲Trade Paper ▲ $17.95 US / $19.95 Can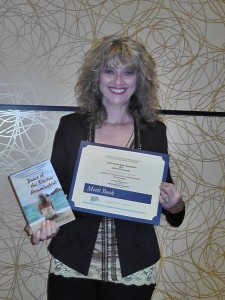 Patricia Walker Biography
Award-winning author, Patricia Walker, a certified trainer for "Infinite Possibilities: The Art of Living Your Dreams," lives in northern Colorado with her husband, where she is currently working on her next book. She teaches workshops on writing and personal empowerment. She also maintains her own website at www.bajarockpat.net, as well as composing requested guest posts for several online blogs. Her poems are published in the following compilations: "Front Range Review" Spring 2002, "Front Range Review" Spring 2005, "My Griefs to Sing" 2007, and "Walking Grief" 2010.
In November, 2012, Patricia and her book, Dance of the Electric Hummingbird were featured in a full length article in the Loveland Reporter-Herald newspaper, and again in August, 2013. Her articles have appeared in Fort Collins Life-Times.com, the American Chronicle.com, California Chronicle.com, Coloradocarvers.org, Thisibelieve.org, as well as HedraNews, Inspire Me Today, Care2.com, Aquarius Magazine,  Asana Journal, Best of You Today, Ultimate Classic Rock, Van Halen Nation, and DRUMline, among others. In 2013, Dance of the Electric Hummingbird was awarded the honor of Merit Book by the Colorado Independent Publishers Association.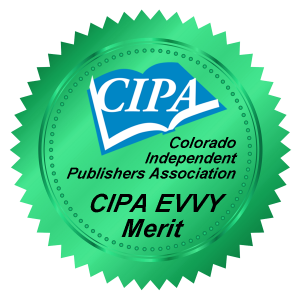 Patricia has extensive radio show experience, most notably appearing as a guest on the Mancow Muller Show, the Suzanne Northrup Show and Colorado's 94.3 FM Loudwire.
She completed more than 10 years in the formal study of philosophy and martial arts, and holds a deputy black belt in Tae Kwon Do.
Patricia is an active member of Northern Colorado Writers and Colorado Independent Publishers Association.
Praise for Dance of the Electric Hummingbird: An Ordinary Woman's Accidental Journey to Enlightenment, The Supernatural, and Rock Star Sammy Hagar
"Pat Walker takes to heart the same type of messages I try to relate through my music and my life—go out and seek your dreams, don't ever give up, celebrate your life and every part of who you are. I know Pat's journey of mystical transformations will inspire you. Enjoy the journey."
—SAMMY HAGAR
"Society sells us the idea that we could ever be alone, unworthy, and powerless. Patricia Walker shared those beliefs – until life blasted her free. Her story shows what can happen when you get those beliefs out of your way."
—FRANK De MARCO, Author of The Cosmic Internet
"Pat Walker's memoir is a joy. It is Eat, Pray, Love for the common woman — you know, the vast majority of us who can't travel the world because we're stuck at home, doing laundry and driving kids around. I laughed out loud, but I also discovered that serious transformation can occur when one is open to it. In other words, it gives me hope."
—LAURA PRITCHETT, Winner of PEN/USA Award And Milkweed National Fiction Prize
"Dance of the Electric Hummingbird is rich with symbolism, feeling, and message. It's alive with it. It gave me goosebumps. Some of the scenes just took my breath away. Such a powerful, powerful story. It's about finding God and we all want that in our lives."
—KRISTIN HUNGENBERG, Certified in Epona: Equine Facilitated Experiential Learning
"A smoky, crowded bar in Cabo San Lucas, Sammy Hagar and his guitar, and one woman ready to begin her spiritual journey . . . Dance of the Electric Hummingbird is an irresistible combination. A great read."
—PATRICIA STOLTEY, Author of The Prairie Grass Murders and The Desert Hedge Murders
"I feel like I was meant to read Dance of the Electric Hummingbird. So much to think about, an amazing story, great writing with such a real and lovable and distinct voice and humor. I have about 20 sticky notes with quotes from your book to remind myself about what I need to keep in perspective."
—JENNIFER CARTER, Author and Editor
"I experience an energy to your story that is very catchable. Some things can't be taught but can be caught. You're going to help people catch your experience and then catch their own because nobody necessarily taught you how to experience what happened."
—GAYAN GREGORY LONG, Professional drummer