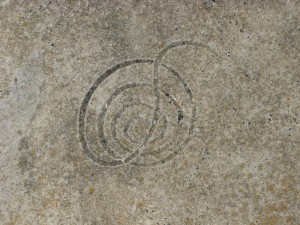 In 2003, I had an out-of-body experience (OBE) that changed my life.
Before that, I had no idea that things like that could really happen. Well, maybe if you were a monk or a nun who spent his or her entire life in meditation on a hillside in Tibet, but certainly not to an ordinary person like me who hasn't exactly lived the life of a saint. (And I still don't–what fun would that be?) And definitely not in the middle of a rock concert!
I won't revisit the story. If you don't know it, you might want to consider reading my book, DANCE OF THE ELECTRIC HUMMINGBIRD. However, since my OBE, and my search to understand such things, I've taken part in two 6-day programs–Gateway Voyage and Timeline–at The Monroe Institute (TMI) in Virginia. Archives about my experiences can be found here: Exploring Uncharted Legions of the Mind, Gateway to Altered States of Consciousness and Voyage into the Mind and Limitless Possibilities.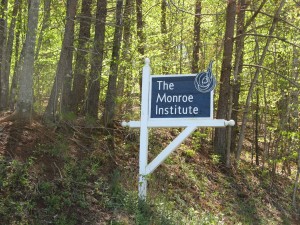 These programs reinforced in me that we are so much more than our physical bodies and that there are countless other levels of consciousness and awarenesss that we can tap into at will. In fact, the possibilities are endless–we are limited only by our own minds and thoughts. Here in text, those words sound flat and essentially meaningless until you actually experience it for yourself.
Here's your chance.
Our newly-established local chapter,TMI of Northern Colorado, meets the second Tuesday of each month to experience and discuss with like-minded people, the unlimited capabilities that we all possess, various states of consciousness, peak human potential, the power of the mind and spirit, OBEs and related topics. This chapter is affiliated with The Monroe Institute.
As founder, Robert Monroe said, "The greatest illusion is that mankind has limitations."
From TMI's website:
The Monroe Institute (TMI) is a non-profit research and educational organization dedicated to enhancing the uses and understanding of human consciousness.

We are not affiliated with any religion, philosophy, or spiritual practice.

We ask only that you consider the possibility that you are more than your physical body.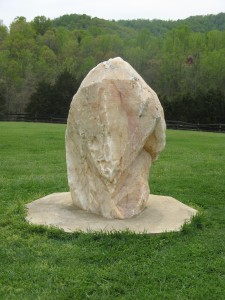 We use Hemi-Sync® audio technology, as developed by Robert Monroe, as well as group discussion before and after each exercise. (Disclaimer: If you have a tendency towards seizures, auditory disorders, or adverse mental condition(s), DO NOT listen to Hemi-Sync® without first consulting your physician.)
For more info on Hemi-Sync® click here: Hemi-Sync
NEXT GATHERING:
Tuesday, Nov. 11, 2014                                                                                                   6:30 p.m. – 8:30 p.m.
(Place and meeting time may vary from month-to-month, so please contact me at info@bajarockpat.net for information.)
Refreshments will be served.
Please bring stereo headphones if you have them, and a floor pillow and/or blanket if desired.
 Are you ready to change your life in profound ways? Come join us!
Walk-ins are welcome, but if you know in advance, please RSVP to info@bajarockpat.net.                                Bring a friend!**
Questions? Feel free to post them here, or email me personally.
**If you're new to Hemi-Sync®, I will meet with you prior to the group session to help familiarize you with the exercises and answer any questions.
(All photos of the grounds of TMI taken by Patricia Walker)