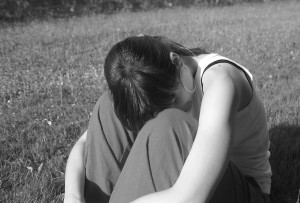 All my life, I never thought I was "enough"–not good enough, pretty enough, smart enough, tough enough, cool enough, whatever-the-latest-something-is enough. And because of that, I always found myself apologizing. I think a lot of us do that–apologize incessantly. I know I did it (and still do) because, God forbid, I disobey the rules or either accidentally or on purpose, (gasp) break the rules!
As some of you know, I wrote a memoir called "Dance of the Electric Hummingbird," and in it, I bared my soul. It was perhaps one of the toughest things I've ever done–reveal to complete strangers personal details about my life, what I think, how I feel, and what I've done. Whenever one publishes something for the public, one opens one's self to ridicule and judgment, and I don't know about you, but the last thing I needed was someone else judging me when I already did a fine job of it on myself.
Before my book came out, my publisher had a hard time classifying which category it fell into. Was it best presented as New Age? Self Help? Spirituality? Music? Memoir?
All of these. Because, you see, I do not fit into any one category. (And neither do you.) I was under the impression that most spiritual books were written by authors who were so clean and nice that sugar could melt in their mouths. Well, that's not me. I cuss sometimes. I have tattoos. I have my share of bad days where no matter what I do, nothing seems to go right.
In other words, I am human.
I thought that I should have to be like those other authors who were perfect all the time—and that I should never, ever have a bad day, and if I did, I surely would never let the public know about it. I wrote a book and got it published; that was a big accomplishment and people looked up to me. I had to set a good example; I had to put forth a positive image all the time and always do the right thing. Bullshit! That takes too much energy; and the older I get, the more I value having energy because tomorrow something mental or physical might hurt too much to warrant my even getting out of bed!
I have since learned to accept and embrace who I am—imperfectly perfect, or perfectly imperfect, however you want to look at it. And I'm here to tell you that you don't have to be pure and saintly and positive 100% of the time to be a spiritual person, or to find self-realization or self-fulfillment or to make a positive contribution to the world. You are already perfect just the way you are. Uh huh, I said it.
Since I've already shared so much about myself, I figured why not share some more? Because by sharing parts of ourselves with the world, it lets others know that they are not alone and that, right there, is empowering. And since it's my goal to help others discover their personal paths to self-realization, all I can do is point the way to "The Way," then it's up to them to find their own truths.
There's a Zen saying that goes:
The way to enlightenment is like a finger pointing at the moon. If you focus on the finger, you won't see the moon.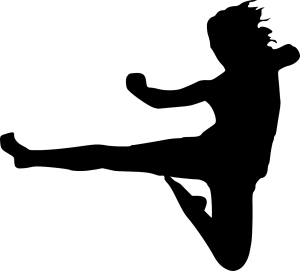 So here goes. I'm done apologizing:
for going out in public wearing sandals without painting my toenails ("Suck it, Trebek!")
for wearing jeans and T-shirts and sometimes too-short shorts
for having tattoos and piercings
for no longer subscribing to all the tenets of the religion in which I was raised and for picking and choosing bits and pieces of other religions and philosophies to put together my personal spiritual belief system.
for saying "bad" words and laughing at dirty jokes
for not buying into your political stance or religion—and by the way—I don't judge you; you're entitled to your own opinion, just as I am
for believing that dreams really do come true
for being naive and unworldly sometimes
for being open-minded to a fault sometimes
for my shoes not matching my purse (or sometimes not even matching each other! Yeah, it's happened.)
for practicing (and loving) the "unladylike" martial art of taekwondo
for liking kim-chee, merlot, good tequila, strong coffee, any sort of potatoes and milk chocolate (white chocolate is NOT chocolate in my opinion!)
for believing that gays and lesbians deserve the same rights as everyone else
for believing that women should be allowed to be priests and that priests should be allowed to marry and have families
for not wanting to eat or drink from anything made of plastic
for believing that there are good people and not-so-good people of every race, color and creed
for believing in magic and miracles
for playing my music too loud
for having a special place in my heart for bikers (the kind who ride motorcycles, have tattoos, and wear leather and do-rags)
for not always wearing the right clothes for the right occasion, i.e. overdressed for a casual event or underdressed for a special event—clothes just aren't that important to me
for loving, loving, LOVING heavy metal music (the raunchier the better) and rock, hip hop, blues, and classical
for NOT loving the music of Celine Dion
for dancing or singing when I feel like it—so what if I'm no good? Don't watch!
for focusing all my love on my family and friends—they come first
for your misunderstanding of what I said
for not needing a gazillion dollars to make me happy
for loving the smell, the feel, the sounds, and the sight of everything having to do with horses
for celebrating Christmas, Halloween, Easter and the Fourth of July
for abhorring sitcoms wherein is piped that insipid canned laughter. Ugh!
for believing in God, angels, saints, spirits and ghosts, and my Higher Self
for not presenting home-cooked meals in an artful manner—as long as it tastes good, who cares if it's on a pretty plate? Serve yourself out of the saucepan. There's less cleanup that way
or if you stay overnight at my house, your towels and bedding may not be color-coordinated, but I'll give you the best I've got and they will be fresh and clean and super-comfortable!
for being nostalgic and romantic
for being able to relate to Eastern philosophies so much more than to most Western philosophies
for my house being messy if you drop over unexpectedly—I have a little plaque in my kitchen that reads "I cleaned my house yesterday. Wish you could have seen it!"
for spending too much time writing
for loving philosophy and deep conversations
for needing to feel appreciated
for spending countless hours just watching my babies sleep when they were newborns
for loving babies of any kind—human, canine, feline, equine, you name it
for thinking too much—mulling things over and over and over in my mind until I make myself nauseous (and believe me, that can take a looooooong time)
for being overly sensitive
for believing that people are innately good
for wearing clothes that are "too young" for me. I love distressed jeans.
for enjoying reading about sex, writing about sex, talking about sex and engaging in sex
for hugging you full on, and with my entire being. It's not sexual—I really do love you that much.
for telling you how good-looking, smart, or wonderful you are. It's not a ploy; I sincerely mean it.
for believing that no one has the right to hurt another person or animal
for believing in the power of prayer
for using meditation and other methods of tapping into my mind and spirit
for believing that elderly people deserve respect
for knowing that "you" do not end with the death of your physical body
for being patriotic and loving my country
for believing that God is both male and female at the same time
for mourning my dear parents who have passed on
for teaching my kids to have manners
for having respect for those in my life, not just because they're in a position of authority or because they're famous, but because in my opinion, they earned it
for believing that every woman has the right to choose what happens to her body
for being needy for no apparent reason
for being kinky for no apparent reason
for being silly for no apparent reason
for needing to hear you say that you love me
for spending too much money on my kids and grandkids and spoiling them rotten. Isn't that what kids and grandkids are for?
for drinking too much tequila sometimes (although not for a long time)
for loving you first, before I even know you, and giving you the benefit of the doubt until I am convinced that you don't deserve it (and it takes a LOT for me to determine that you don't deserve it)
for loving you too much. I don't believe there is such a thing as loving too much
for trying to please/feed/clothe/house/protect you too much
for not wanting to be in the company of those who put others down
for not being phony. Yeah, I'd like breast implants, a butt lift, botox and a tummy tuck, but I'll deal with what I've got. (However, I might be able to be persuaded on a few of those things…)
for not laughing at your racial jokes
for wearing my heart on my sleeve
for not holding down a regular 9 to 5 job—I'm a writer
for being a stay-at-home mom when my kids were growing up
for being friends with people you don't approve of
for asking too many questions
for buying too many books (There's no such thing as "too many" books.)
for anything I've said here that may seem contradictory
for anything I've said here that may offend you
Now—your turn. It's a new year. What are you through apologizing for?